As you prepare for that inevitable road trip coming up with the holidays, there's probably a million things on your checklist. Is your pet one of them? A lot of times we get caught up in the hustle and bustle of life and the safety of our dog can get lost among the list. After all, they are our most precious cargo, so make sure you keep in mind their comfort and safety when traveling.
People travel with their pets all the time, and more often than not you see a dog pacing between windows in the back seat, their heads sticking out of the window with not a care in the world, and sometimes even nestled in a truck bed. As much as your dog may love or hate car rides, enlighten yourself on what measures you can take to ensure their safety.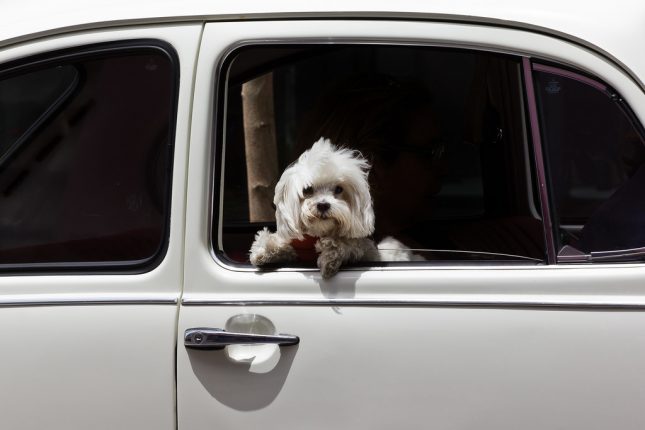 There are so many what-ifs that can happen when driving with your beloved pet.
What if
your dog falls out of the open window when you turn?
What if
your dog jumps out of your truck bed?
What if
you get in a wreck? Not to be a debbie downer, but these what-ifs actually happen. An unsecured dog can become a distraction, interfere with your safety, and even escape if given the chance. Flying debris or unforeseen objects can severely injure your dog's eyes or head when left to gaze out of the window. If you happen to get in a wreck or suddenly stop, your loose dog becomes a flying missile and can suffer from many broken bones, or worse. So, heir on the side of caution and make sure your dog is just as safe and secure as a child passenger would be.
Secure your pet while driving to be prepared for those
what-ifs
. You wouldn't let your child ride without a carseat or a seatbelt, so why let your dog? There are many options you can pursue to ensure the safety of your pet. From simply securing their crate in the trunk to using a barrier or car animal restraint, look
here
to find out what would best suit you and your furry friend.
If you are one of the guilty ones of letting your pet ride loosely (we all are at some point),  now you know what a risk that actually poses! So take care of your precious cargo on those drives to ensure their safety, along with yours.