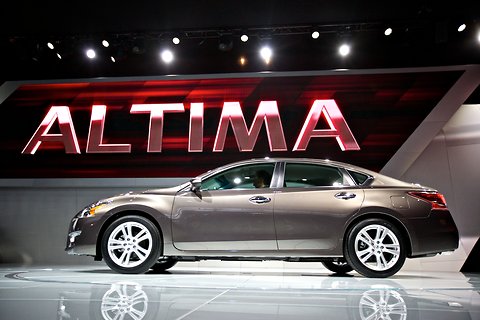 TWO LOCATIONS. TWO CARS. TWO CHANCES TO WIN.
This Saturday, July 21 kicks off our 'BIG REVEAL' event for the 2013 Nissan Altima. Swing by both locations as we unveil this gorgeous new ride! Give it a test drive, enjoy live music, eat, win door prizes, and register to win a one-year lease of a new 2013 Nissan Altima. This event will go thru September, and two winners will be chosen to drive a new ride for a year … ON US!
Here's where to register:
McCarthy Olathe Nissan  (off I-35 & Santa Fe)
10 a.m. – 1 p.m.: The Olathe Civic Jazz Band will be on hand to jazz up the event, and Nissan coffee mugs will go to the first 144 people! The Big Reveal happens at 11 a.m.
McCarthy Blue Springs Nissan (off of I-70)
11 a.m. – 4 p.m.: Get yourself some hot dogs, enjoy a free test drive, and register to win!