I am a huge movie-goer and always love seeing what cars the characters drive in the movies. It's fun to see how the car goes along with the personality and style of the character in the movie. But then there are some movies where it seems like the car is a character all on its own! In these movies, the cars have become icons and most people can immediately identify the movie just by looking at the car. In this post I've gathered a list of some of my favorite cars from truly iconic car movies. These cars are all something I would want to drive, something I wish someone I know would drive, or just plain fun to watch in action! Check out my list below: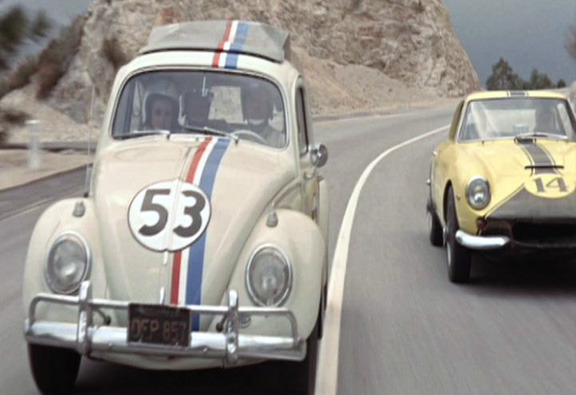 1. Herbie the Love Bug (1963 VW Beetle)
Now this movie is the ultimate film where the car is a character on its own. It's amazing how they could make a car so loveable and fun! I want to drive Herbie, but I also want to be his best friend. 🙂
2. Batmobile (1989 Batman) 
The Batmobile has taken on many forms over the years, but this one from 1989 is my favorite. It looks so sleek and cool speeding throughout the movie. Can you even imagine getting behind the wheel of this thing?!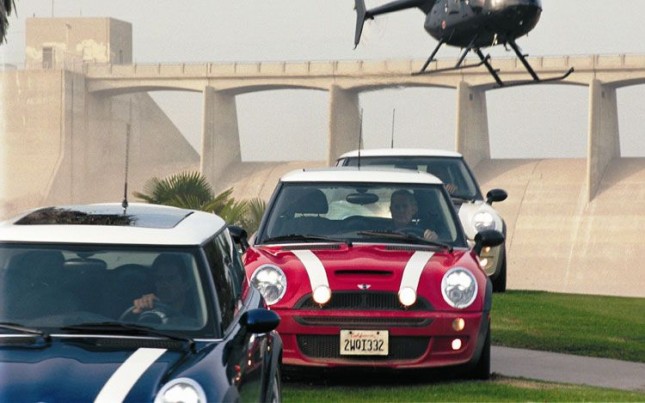 3. Mini Cooper (2003 The Italian Job)
The Italian Job was such a fun movie to watch — partially because of the cars! Many people said the movie was just a long advertisement for Mini Cooper…but you know what? I'm okay with that! Mini Coopers are such a great car and I love zipping around in such a compact little ride.
4. 1968 Dodge Charger (The Dukes of Hazzard)
How could I not include good old General Lee? This is another car that took on a character all its own, with its signature horn, crazy jumps and big car chases. I love the shade of tomato red too. I wish I owned this car myself!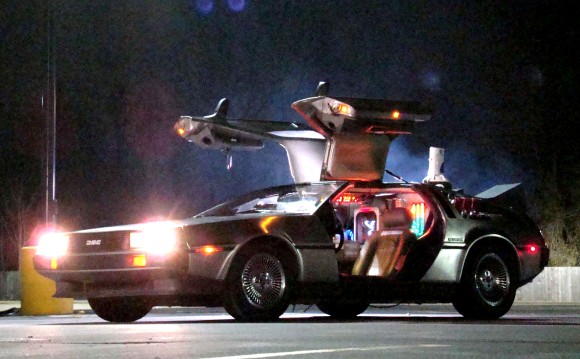 5. The DeLorean (Back to the Future)
The DeLorean is not only awesome to look at, in all its '80s-style glory, but it also has just about the coolest feature of any car, ever. I think everyone has dreamed of traveling back in time, and being able to do it in the DeLorean seems like a pretty awesome way to go!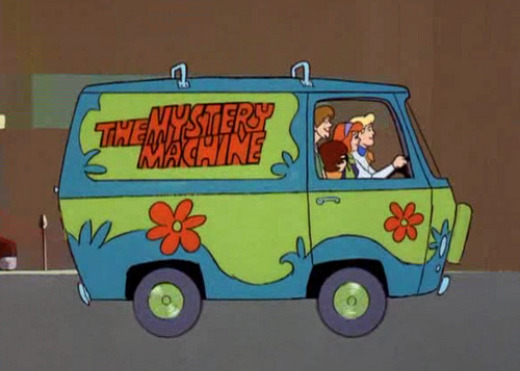 6. The Mystery Machine VW Bus (Scooby Doo)
Now, The Mystery Machine isn't a real car, but it's just about the most stylish cartoon car I've ever seen! And I love how they modeled it after a real car: the VW bus. It's just so '60s. And then when they add in the psychedelic paint and colors, it really captures the style of the time. I'd say this non-real car is one of the most recognizable in movie history!
7.  

1977 Chevrolet Camaro Z28 (

Transformers)
Transformers had all kinds of awesome cars in it, but this one was my ultimate favorite. The bright yellow and the macho-looking muscle car…now this is one I'd want my man to drive 🙂
8. 1976 AMC Pacer (Wayne's World)
Wayne's World is such a classic, and so is the car they drive! I rarely see the AMC Pacer out on the road, (and it was even named
one of the worst cars of all time
— yikes!) but it is truly the perfect car for Wayne and Garth to cruise around in. Despite it's bad reputation, I wouldn't have minded having one of these in high school!
9. Aston Martin DB5 (Goldfinger)
Now this is the ULTIMATE iconic movie car. The Aston Martin is just about as cool, luxurious and all-around awesome as you can get. I certainly wouldn't mind having James Bond drive me around Europe in this car. And if you're in the market,
the "used price"
is 
only 
$450,000 😉
10.

1963 Ferrari California Spyder (

Ferris Bueller's Day Off)
This is one of my all-time favorite movies, and it just so happens to also have one of my favorite cars. This Ferrari is amazingly cool, and the red color just makes it even more eye-catching. Since I love me a funny guy, I think driving around with Ferris in this car would be almost as good as getting a ride with James Bond!