When I think of summer, I imagine spending warm nights out under the stars, enjoying music, food and good times with friends. I love being able to stay outside as much as possible when the sun goes down and the temperature is just right — no sunscreen needed! Drive-ins bring together the best of everything about summer, because you can have that late-night cruise and then remain outside for your entire night of entertainment! Some people may thing drive-ins are a thing of the past, but I love the nostalgic feeling they can bring to your night. Whether you're at a drive-in restaurant or drive-in movie, they just make everything more fun! I've compiled a list of some drive-ins that I hope to visit this summer. They are all within an hour drive of Kansas City and guarantee a fun time. Maybe I'll see you there!
1. Boulevard Drive-In Theater
This is the classic drive-in theater, found right in Kansas City. Right when you see the old neon sign you are just taken back to the good old days! This theater is only open Friday, Saturday and Sunday, but it's well worth the wait for the weekend. Like most drive-ins, they always show a double feature movie. How awesome is that? And the price is so affordable — just $10 for adults, and kids 11 and under are completely free!
2. Bobo's Drive-In (restaurant)
This place is over in Topeka, but it has been featured on The Food Network's Diners, Dine-Ins and Dives, so it's guaranteed to be worth the trip! Obviously this one was categorized as a drive-in on the show, but it also has somewhat of a dive atmosphere…which makes it all the more fun, right? 😉 People rave about their Spanish burger, onion rings and apple pie. Yum!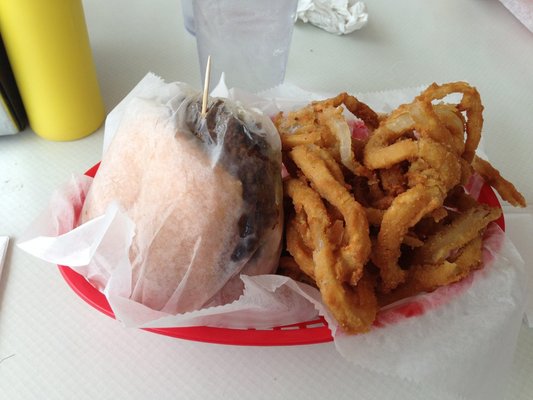 3. I-70 Drive-In Theater
This theater is in Kansas City, Missouri and also offers double feature movies. But this drive-in shows several different double features at the same time, so you can choose the two movies that sound best to you. This is fun because even once you commit to one movie, you can sneak peeks of the other movies going on around you :-).
4. Twin Drive-In Theater
This theater is very similar to the I-70 drive-in and is under the same management, B&B theaters. But this location is in Independence, so if you live further east then you'll want to head to this spot. It has a fun, retro entrance to the theater that adds a great vibe to the experience. And like the other theaters, adults pay $10 and kids 11 and under are free!
5. HiBoy Drive-In (restaurant)
HiBoy is a classic establishment in Kansas City, Missouri. It's been around for more than 50 years! HiBoy Drive-In has greasy burgers and fries, and has one awards for the best onion rings AND the best burgers around. I love that HiBoy also has a classic car cruise, where you can see all kinds of awesome vintage rides while you enjoy your food!