A weather crisis, that is. Granted the above photo was taken earlier today, the point is still very much obvious: It is a cold, cold world out there, and that means potentially
icy roads and lots of car drama
. With all that said, I'd like to take a moment and share some suggestions about 
tires
, more specifically 
tires in the snow
and the safety that still needs to come with them. It doesn't matter if you have the biggest, baddest truck in town, if you have old tires, your car isn't going to get very far (or at least get very far 
safely
) in the snow. Take a look at the advice I gave on Thursday: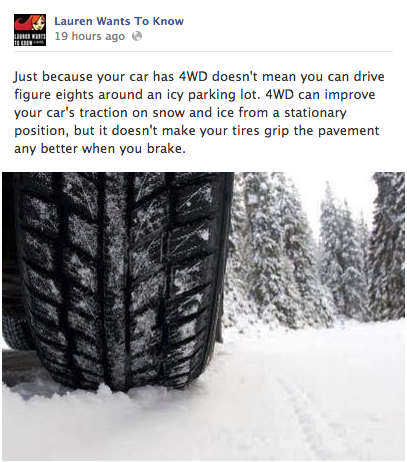 Some great comments were given by a few of my followers. Take heed!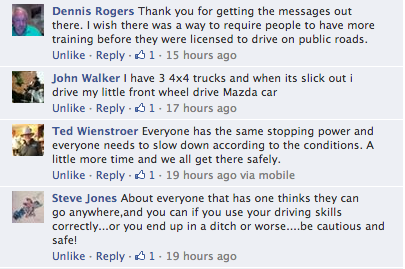 Yes, you're obviously find peace having a car/truck with 4WD, but it doesn't mean you need to act fearless. The rules still apply to you just as much as they do to the little smart car up the road with rear-wheel drive. Go slow, and go safely.