The Automobile Dealers Association of Greater Kansas City
has many roles here on a local level. In a nutshell, our mission is to advance, educate and encourage public interest. And our claim to fame is owning and producing the
Kansas City International Auto Show
each year. The theme behind this year's Auto Show, which took place last weekend, was "IMAGINE." The purpose was to showcase 500+ vehicles under one roof. No dealerships, no salesmen, just good ole' cars! Some special attractions were
Electric Avenue
; which was a collection of the newest plug-in electric vehicles from all the major automakers.
Chevy Music Showcase
offered local bands, like
Soft Reeds & The Silver Maggies
, to provide a little rhythm while we were scoping the cars. Among other attractions were a
Chiefs
exhibit and an
Interactive Army Exhibit
.
From the perspective of an Auto Dealer, the show was a success. Attendance was up 17% and ticket revenue up 24%. Chevrolet was the overall
Best of Show
, and the
Favorite Vehicle
was the 2014 Chevy Impala;
Favorite Exhibit
was Ford, and the
Favorite Consumer Experience
was the KC Auto Museum's Classic Cars.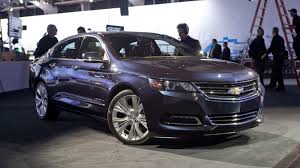 It's always great to see an interest in the automobile industry here on a local level. Makes me proud! Stay tuned! Next year's Auto Show ChairMAN is yours truly!!!