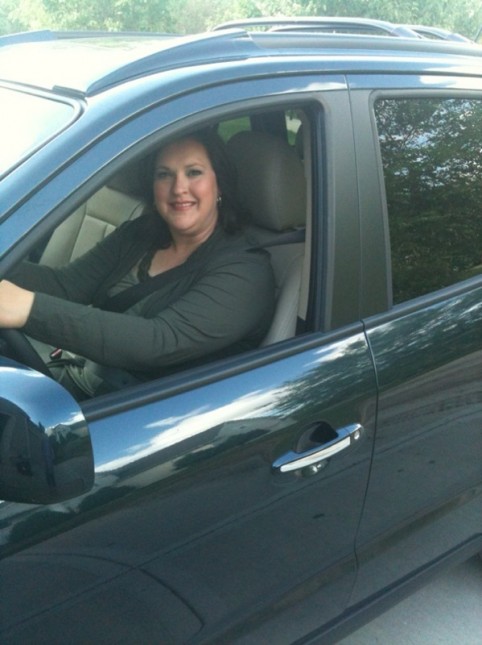 You may ask … how did I meet this lovely woman? Well, none other than Facebook! Let's see what Judith had to say…
Q. How did your search for a new car begin?
A. I
t was getting to be time for a new car. Our mini van, which had served us well, was getting a bit long in the tooth and with our oldest now driving a separate vehicle, seemed a bit much. So began the internet search for a vehicle that would meet our current needs and be in our price range.
Q. How were some of your earlier experiences?
A. 
We stopped at a Chevy dealership, feeling that for the sake of the economy, we should at least give the American brands a go. The whole experience was really unsatisfactory, start to finish, and we left the lot before even test driving anything.
Q. How did you get in touch with me?
A.
My friend Melissa saw it, and introduced me electronically to Lauren McCarthy, who became an instant partner in helping to find our next vehicle. L
auren reached out via fb, and listened to my story.
She had several suggestions, and even talked with her dad who had some ideas.
It felt very different than being "sold" a car. It was the experience of consulting a friend, who wanted to help figure out what would work best, and would stand by me while we found it. That was a unique car buying element.
Q. So, what did you end up driving home in?
A.
We wound up at the Blue Springs McCarthy Hyundai dealership with a wonderful salesperson, Keenon Gilles.
We decided on the Hyuandai Santa Fe, for size, gas mileage, options, comfort, space and price.
I have to tell you, I love that car–(probably more than is natural, in all honesty). I felt we got an honest and fair deal from the McCarthy Auto Group.
~Judith Evnen Benson, MSW
This is what it's all about! Thanks, Judith!