Bundle up and warm the hot chocolate — there's finally snow in Kansas City! Take advantage of the weather before it's gone again.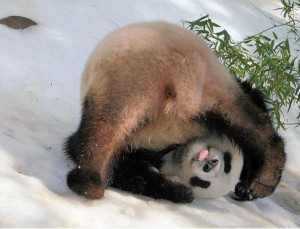 1. Sledding
Not sure where to go? Check out these popular sledding hills.
Suicide Hill

53rd and Brookside Blvd. Not for the faint of heart. Make sure to get there early before the slopes fill up!

Loose Park

52nd and Wornall For the less brave, but still fun.

Gillham Park

39th St. to Brush Creek Blvd., Gillham Road Several hills to choose from.
For a full list of sledding hot spots, check out this
page
.
2. The Kansas City Zoo – Safari Day Camp
Can't get off work to hang out with the kids? Drop them off at the Kansas City Zoo's snow day camp program. Hands-on activities, lunch and education included. First 20 kids are accepted, or call to register.
3. Make snow ice cream
Grab snow before the mailman tromps through it and the dogs turn it yellow, and make
snow ice cream
.
4. Finally winterize your car.
You thought the 50-degree weather was here to stay. It's not too late to prepare your car for the snow and cold still coming our way. Check out tips
here
.
5. Go to work or school.
Or perhaps you're one of the unlucky ones whose workplace never shows up at the bottom of the TV screen. So you sit in your cubicle blogging about the fun things other people can do with their day off. Poor you.
LWTK's mommy blogger, Sarah, is attempting to be a good mama to little Henry, wife to Shea, full-time employee and part-time grad student all while avoiding making dinner from a box every night. In her non-existent free time, she's running, eating popcorn and blogging about it all at The Gatsby Diaries.