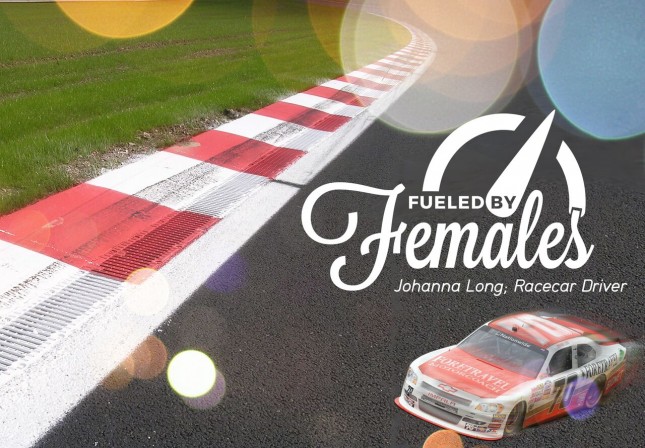 Very often, when we see women in racing, they're set up against cars in skirts a little too short, acting as props and not as active players in the industry. It's so refreshing when we find women who are shattering that image with their determination and passion. Meet Johanna Long!
Long was born and raised in Pensacola, Florida. She developed her racing blood from her father, Donald Long, who raced late model cars. Johanna was fired up and ready to start Go Kart racing at the age of five, but was not allowed to start until she was eight. Young Johanna won multiple kart races throughout the years and when she was 14, she began racing in the Late Model Stock Car series.
The fire and passion she had for racing only grew with her career. She became the first female track champion at the Five Flags Speedway within her first year of racing. At 16, she racked up six wins, 17 top five finishes and 27 top ten finishes in 33 starts. Long proved to be an unstoppable force, when at 16 she won the Snowball Derby, beating many big names is NASCAR! Johanna is the youngest driver and the only female to earn that distinction in the history of the Derby.
In 2012, Long began her career as the youngest female to compete in the NASCAR Nationwide Series, in her No. 70 Chevrolet Impala. Her career continues now, and she also makes plenty of time to visit schools to talk to the kids about following their dreams, no matter how unlikely they may be. She is the kind of role model we need in the car industry!