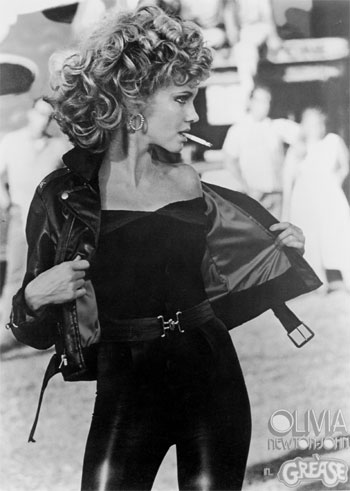 The groundhog saw his shadow, and that means six more weeks of winter. So bring on the days of hot chocolate, a cozy bed, and a stack full of movies, or full instant Netflix queue! You men might suggest movies like
Gone in 60 Seconds
or
Italian Job
to satisfy your car-movie cravings, but I have a few alternatives to offer to the ladies. (What are YOUR favorites, by the way?)
Clueless
Silly clueless teenagers and their cars — what could be better? Between all the boy drama, her gay friend's exploits, and falling in love with her ex-stepbrother, Cher Horowitz's life comes to a breaking point when she fails her driver's test. Her friend, Dionne, isn't much better and drifts into the path of an oncoming truck while learning to drive. Watch the freeway freakout again
here
!
Ghostbusters
The ghost-busting trio rides around in a 1959 Cadillac ambulance they restored to fit their purposes. New paint and a lot of proton packs on board, it's ready to roll.
Speed
This is a movie about a really big bus that can't go below 50 mph, or everyone blows up! It also includes unlikely overpass acrobatics, a fast-moving train, and (spoiler alert) a decapitation.
Ferris Bueller's Day Off
Poor Cameron. He didn't mean to take his dad's car on a road trip to Chicago, but Ferris made him. The 1961 Ferrari 250 GT California sold for $3.26 million on eBay. Note to buyers: odometer does not go in reverse. Sorry, Cameron.
Back to the Future
Not only is Doc's DeLorean cool looking, but at 88 mph, it sends its passengers through time. If you want one for yourself,
this gu
y will make you one complete with smoke and light effects. Time travel not included.
Grease
Greased Lightning is a 1948 Ford convertible, though I would go for the Pink Ladies Studebaker Commander any day. This movie makes me happy no matter how many times I watch it mostly because there is a split-screen song with synchronized dancing on bleachers. I mean, seriously. What more could you want?
LWTK's mommy blogger, Sarah, is attempting to be a good mama to little Henry, wife to Shea, full-time employee and part-time grad student all while avoiding making dinner from a box every night. In her non-existent free time, she's running, eating popcorn and blogging about it all at The Gatsby Diaries.