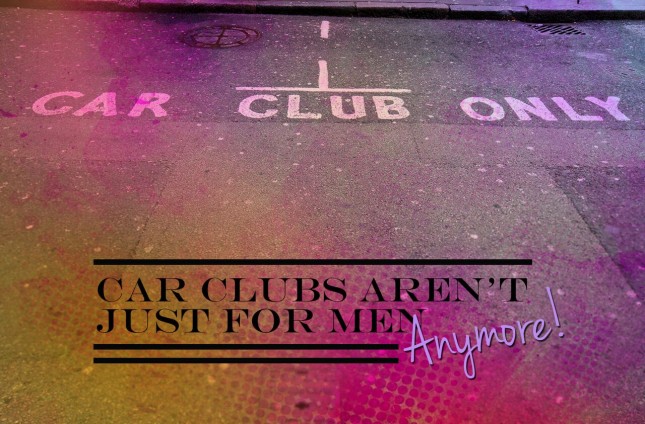 Since the first horseless carriage rolled onto the street, it had an immediate fan base that eventually expanded and diversified as the car industry also expanded. Car clubs have become an entire culture of people getting together to share and enjoy their passion. Since the car industry is predominately male oriented, so are the car clubs. However, that has been changing in recent years, as we're seeing more and more car clubs pop up for women! We've highlighted a few of the most successful women car clubs:
The Lady Luck Car Club: Based in Oakland, California, The LLCC was founded by Betty Ann Westlund in 2009. Members meet to work on their pre-1969 cars and attend car shows. In addition to that, the LLCC have their own line of green car products and pin-up projects with all proceeds going to the charity, Help Our Heroes!
The Gasoline Girls
: This So Cal group of girls is a little different from most car clubs. While It is not a requirement to drive a classic car to join this group, although most of the women do! They meet with the purpose of educating and helping each other about everything with a motor!
The Hell's Belles Car Club: Mary Mack and Andrea DeHart started this club in the fall of 2000 in San Francisco, although later a Seattle and Los Angeles chapter were started.  The Hell's Belles mainly focus on vintage cars and building a strong community of supportive women!
There are many more female-only auto clubs popping up all over the nation, proving that women can bring the same love and excitement to this industry as men. To read more about female auto clubs, check out: http://www.womenofautomotive.com/female-automotive-clubs.html
http://www.huffingtonpost.com/amy-houtzmartin/car-clubs-women_b_4380135.html
http://bust.com/californias-lady-luck-car-club-puts-women-in-the-drivers-seat.html