Happy Election Day! Finally! Today marks the opportunity to exercise our greatest freedom, but also the end of really annoying TV ads, Facebook posts and heated conversations around the dinner table. Who could NOT vote for that?! In the spirit of the season, our friends over at Car Talk are hosting
an election of their own
: the best bumper sticker of all time. And
The Dallas Morning News
contends
that political bumper stickers just might be the ticket to getting undecided voters on your side and at the polls.
So tell us! What's the best political bumper sticker you've seen this election? If you could print a bumper sticker of your own in support of your candidate, what would it say?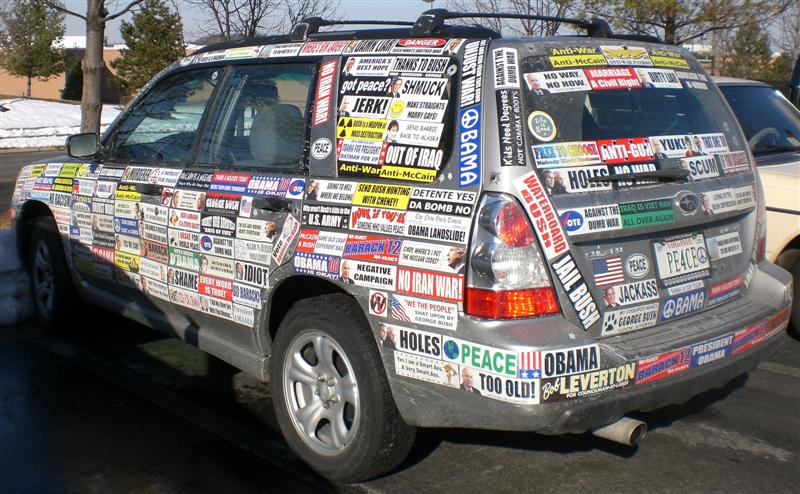 LWTK's mommy blogger, Sarah, is attempting to be a good mama to little Henry, wife to Shea, full-time employee and part-time grad student all while avoiding making dinner from a box every night. In her non-existent free time, she's running, eating popcorn and blogging about it all at The Gatsby Diaries.