July 11, 2012
Guess what? I attended the All-Star Red Carpet Parade this week, and I braved the heat to bring you back some pictures! Lauren was among the lucky Kansas Citians who drove the stars in Camaros and Chevy Silverados. She'll have to share her pictures, though, because I was trapped between a six-year-old having a heat tantrum and an overzealous fan who was flinging herself over the barriers to wave at players.
When the sweat droplets started making it to my ankles, I called it a day.
So who out there attended the festivities, and what was your favorite part?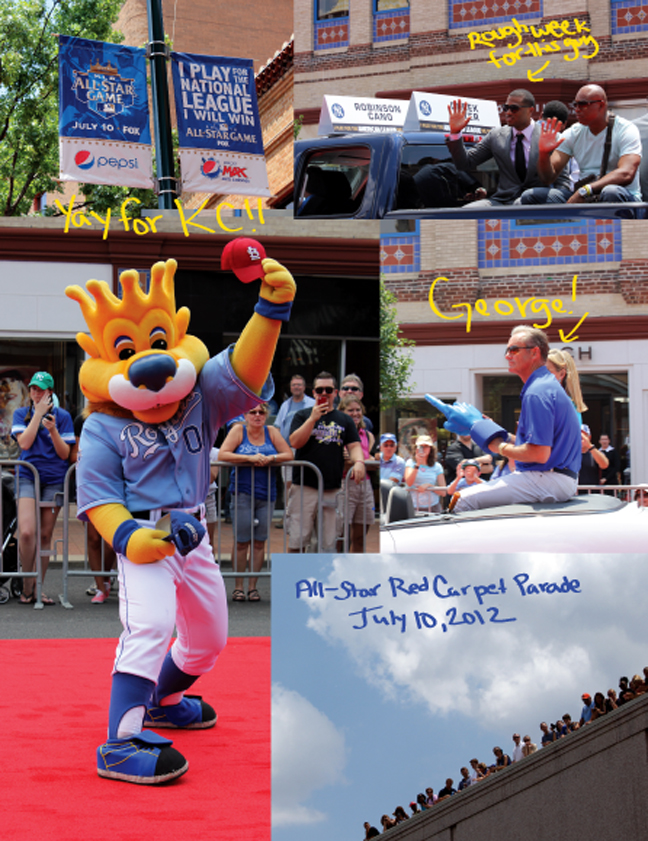 LWTK's mommy blogger, Sarah, is attempting to be a good mama to little Henry, wife to Shea, full-time employee and part-time grad student all while avoiding making dinner from a box every night. In her non-existent free time, she's running, eating popcorn and blogging about it all at The Gatsby Diaries.
0 Comments on Parading with the stars