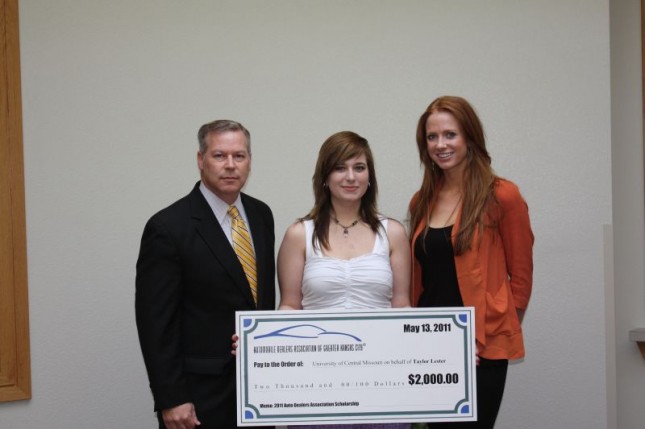 Last week, I met a pretty cool chick at Fort Osage High School. Taylor Lester has been interested in cars since before she could walk; helping her dad fix up an old blue chevy. She plans to carry on this interest at the University of Central Missouri. It's always inspiring to see another female share the same interest in the industry I love!
Through the Automobile Dealers Association of Greater Kansas City, two Blue Springs South students were awarded scholarships in pursuit of their education in the automotive field; specifically mechanics for my friend, Taylor.
This charitable organization is designed to identify and help support the needs of the community through donations, services, and scholarships. Under the stewardship of an Advisory Board comprised of local car dealers, the Foundation's activities will impact the lives and futures of Kansas Citians for years to come.
So, congrats to Taylor Lester and Charles Jones … and GOOD LUCK!